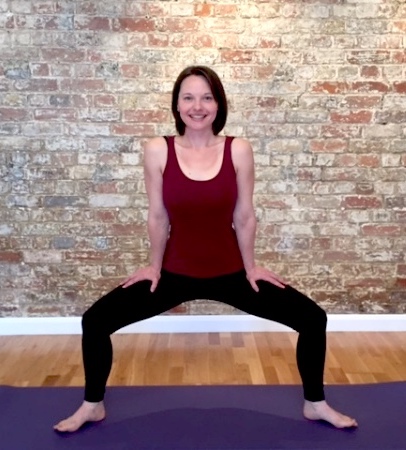 Image credit Caroline Gozzi.
Hinny Wass
Forrest Yoga Teacher and Cranio-Sacral Therapist
Group Yoga Classes, Yoga Therapy and Cranio-Sacral Therapy in Oxford
What is Forrest Yoga?
Forrest Yoga is dynamic, transformative, compassionate, powerful, intelligent, spacious, emotionally aware, flowing, and profoundly healing!
The practice is based on four pillars:
Breath
We use breath to track sensation and to explore our astonishing internal landscapes, in order to release what no longer serves us.
Integrity
We learn to work with honesty at our edges, and to release the 'shoulds' and 'oughts' which can push us into injury or keep us caged in our comfort zones.
Strength
We build physical and emotional strength, stamina and resilience, so we can meet whatever life brings with confidence.
Spirit
Through Forrest Yoga we build connection to our essential natures: the you-est bit of you. We build trust in our intuition, and honour what sparks us up!